"Investing in Rockingham County's Quality of Life"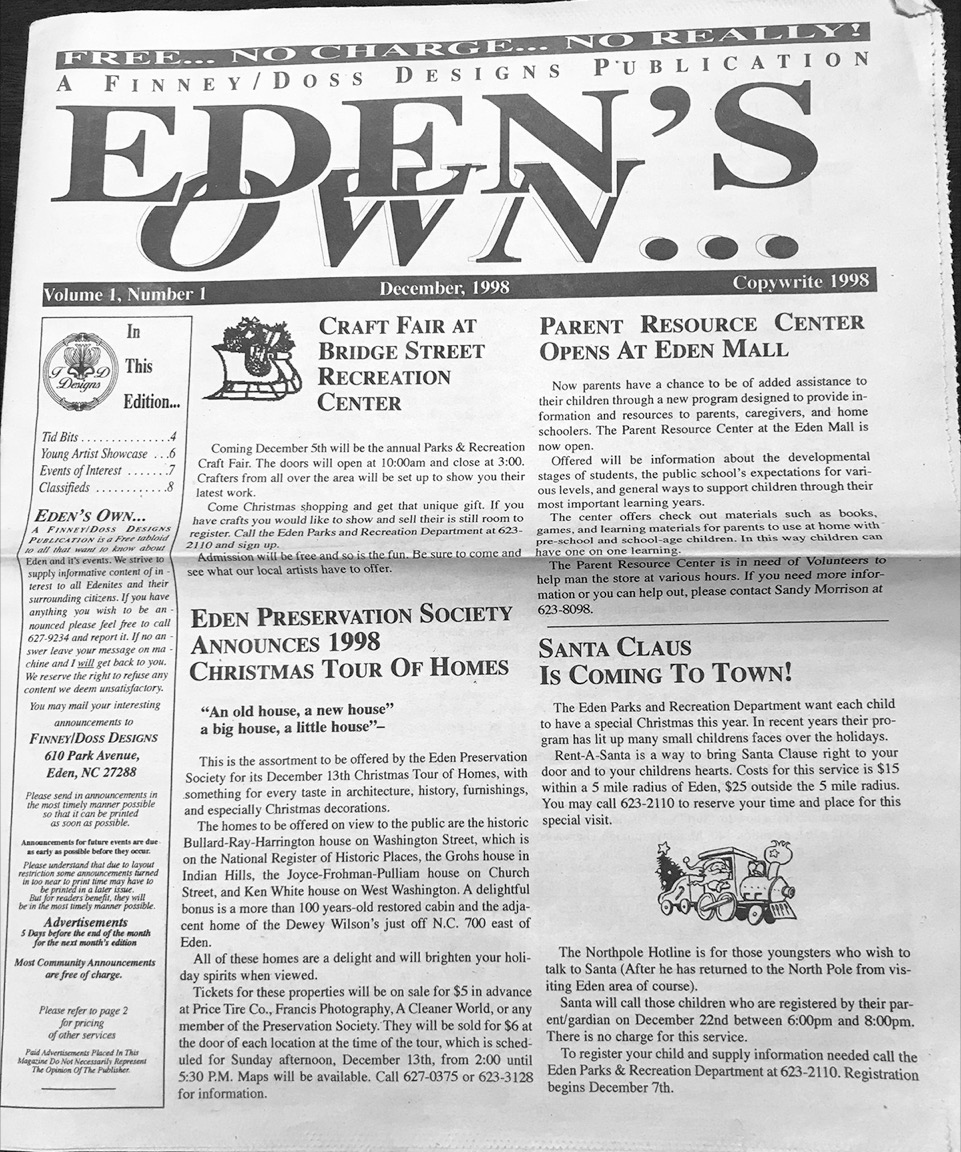 Rockingham County born and raised, the publisher Lisa Finney Griffith started Eden's Own Journal on her own in 1998 and over the past 20 years the paper has grown to what it is today. Her daughter, Elizabeth Doss, now co-publisher, is bringing the paper further into the 21st century with the Facebook and Webpage Upgrades.
Eden's Own Journal is the first countywide paper in Rockingham County.
Ready to take the next step for your business? It's easy to advertise with us.